2023 Shake The Rust Camp
---
BG East Shake The Rust Camp!
BG East Little League 2023 "Shake the Rust" Baseball Camp will take place Saturday February 11th  at D-Bat Bowling Green on Three Springs Road. The camp is for ages 8-12 as defined by the 2023 Little League Age Chart. Participation is FREE, however, spots are limited. Start times will be announced one week in advance. Please check your email for updates.
---
NO PREVIOUS EXPERIENCE REQUIRED!
Interested in the game of baseball, but not quite sure how to begin? Our BEGINNER SESSIONS feature personalized instruction by experienced volunteers who will teach you fundamental skills to help you have a fun and exciting rookie season.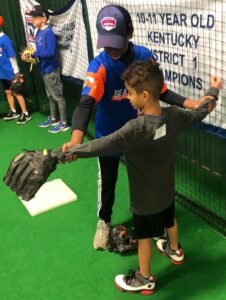 ---
---